| | | |
| --- | --- | --- |
| Embryonics | | O & G Partners |
Fresh Stimulated Cycles Natural Cycles
Frozen-Thaw Cycles Pregnancy Rates by Age
---
Data generated below is from the MOH Rdar system report (Realtime Database on Assisted Reproduction); all cycles were included in this data: fresh cycles, thaw cycles; stimulated cycles and natural cycles performed in Embryonics International Pte Ltd. The data in Rdar system started from 2006.
The Minister of Health, Mr Khaw Boon Wan, stated in Parliament (reported in the Straits Times on 16 Sep 2008), that the pregnancy rates average 27 per cent in public hospitals and 24 per cent in private hospitals.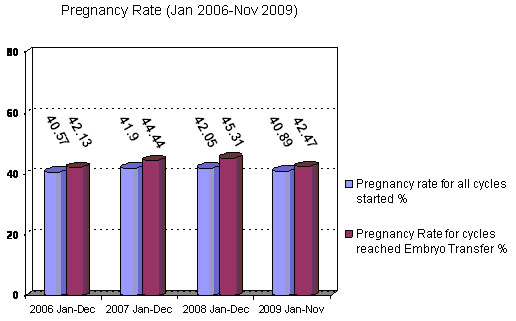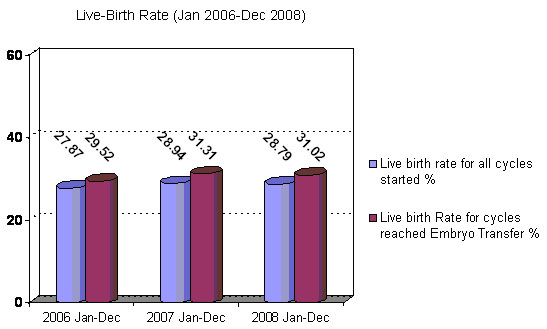 The other results are shown below, if can NOT see, Please Click HERE
After Transfer of Fresh Embryos :
After Transfer of Fresh Embryos :
Thaw Cycles (After thaw of frozen embryos)
After Transfer of Frozen-thawed Embryos :
Pregnancy Rates by Age (2004-2007)
Copyright © 2007 EMBRYONICS International Pte Ltd. All rights reserved. Last update: 29/12/2009.